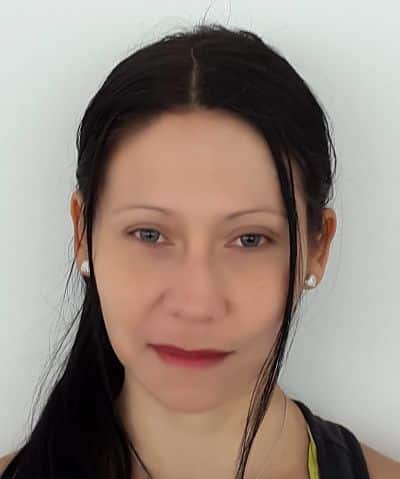 About me
I am Krisna Casal Navas, founding Dentist of the Asiri Dental Center
My passion
Genuinely and selflessly help each and every one of the patients who trust me and my team.
For this, I always seek incessantly to create, train and maintain a team of colleagues who have the values ​​and guiding principles of Asiri.
My objectives
My mission is to ensure that you recover and maintain your dental health by coordinating the performance of the team of dentists that I have carefully selected in order to provide a reliable dental service with a very high rate of successful treatment.
I can help you:
Solve your dental problem, evaluating you and indicating the best path to follow
Contrast different opinions within my team to offer you all possible options
Improve your practices in prevention and dental hygiene
Maintain your dental hygiene through regular dental cleanings
remove caries
Correct bad bites with the use of Invisible Orthodontics
My professional experience
| | |
| --- | --- |
| Year | Activity |
| 2017 – today | Founder and Medical Director of the Asiri Dental Center, in Quito |
| 2016 – 2017 | Rural Dentist MSP Ecuador in Cotacachi Canton |
| 2015 – 2016 | Homologation Process in the Republic of Ecuador of the Dentist Title (SENESCYT, CEAACES and MSP) |
| 2001 – 2014 | Founder and Medical Director of the Sonrisitas Integral Center in Venezuela |
| 2000 | Obtained Dentist's Degree |
Major Academic Achievements
I am a Dentist graduated in the year 2000 from the University of Carabobo, I practice dentistry in the private sector since 2001, and I hold various diplomas and certifications in the areas of: Dental aesthetics, Orthodontics, Orthopedics and Pediatric Dentistry.
My hobbies
Go to the gym
Listen to music
Watch movies
Cook
My Publications
Below is a list of my published articles that I hope will be of your use, I invite you to visit them.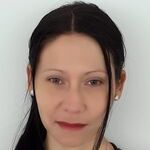 Our Foundress and guardian of our Values
Dr. Krisna makes sure that the treatment you receive is successful by contrasting opinions between all the doctors that are necessary and ensuring a neat execution of all the processes.
More about Dr. Krisna Casal